Calgary Moving Company You Can Trust
*starting at $100/hr for a crew
Simply the Best Movers Since 2013
A family-owned business with deep roots in the community, Simply the Best Movers has been assisting Calgary residents since 2013. During this time we have built a strong reputation which is backed by our Satisfaction Guarantee promise and affordable prices, starting at $100 for two movers and a truck! Whatever your need may be: from moving a bachelor suite all the way up to 8 bedroom house or business relocation; Simply The Best Movers got you covered.

Full-service residential moving. Any size, any number of doors. We take care of all the details with our in-house crews and packing specialists; you can relax knowing that everything will go smoothly when it's time for your move.

We know that behind every successful business is an amazing team of employees. Let us be your personal ally when you need help with a move or have any questions about packing supplies for your office's relocation

Long-distance moving is all about simplifying and making your life easier, that is why offer same-day delivery within 500 km (e.g. Edmonton) and next-day delivery within 1000 km (e.g. Vancouver.)

We'll take care of all your bulky, heavy appliances – washing machines, dryers, dishwashers. Leave it up to our professional movers to load, unload, and deliver them for you!

Piano Moving is a professional that's built just for you. We will move your instrument to any destination of your choice on time and with careful attention to detail.

Our professional moving crews are experienced in the art of furniture transportation, protecting your items with bubble wrap or blankets throughout transit.

We make moving easier by providing a wide range of packing materials including boxes, packing paper, bubble wrap, tapes, and more. Don't want to pack yourself? Our professional packers will do it for you.

Do you have a heavy pool table your back can't handle? Don't worry, we have you covered with our Pool Table Movers service. Get a free quote for moving your pool table today!

You will be excited by our rates and by how fast we work. You will also know in advance what your final bill is going to be.

Our movers take extra care when handling your things. They are also commercially insured for up to $1m

We have been serving Calgarians since 2013 and we have over 30 years of combined experience behind our backs. We know how to handle any situation, be it bringing a piano from the basement or moving a safe across the house. 

We know that moving can be stressful. That is why we deliver exceptional customer service to put your mind at ease. And if things go wrong, we make them right. 
You can depend on us to provide you with a professional moving experience from start to finish. Our reputation as a local moving company speaks for itself, and we want nothing more than to give our customers top-tier service! That is why we guarantee satisfaction with our services. In the unlikely scenario when something doesn't meet your expectations, let us know so we can work with you on finding a solution!
Christine Mihailedes
2022-04-06
We had Alex, Sergei and Vadim from Simply the Best Movers move large furniture, treadmill and a fridge to our garage. They were professional, efficient and took great care with the items being moved and our walls! I highly recommend.
Was very happy with my move. Unfortunately I had to work on moving day and wasn't available for the movers when they came (had a friend present in my absence), but Simply the Best Movers did a great job moving the bulk of my move. I didn't realize how much stuff I accumulated over the years and felt bad at the amount of stuff they had to move. They worked very hard that day and I made sure to show them how much I appreciated all their hard work.
Professional, GREAT experience, I will use them again!
John .Dickson (FPSconsuela)
2022-04-03
Alex and Vadim were awesome, quick, efficient, and thorough with moving. Couldn't be happier with their work, definitely the best movers!
I will 100% use these movers for any future moves and will refer them to anyone I can! The team I had (Alex and Alex) was INCREDIBLE. The move was seamless, they were friendly, punctual, worked quickly, and nothing was damaged. I felt they went above and beyond to make my moving day easy and pleasant. Working with them was easy from day one, they were responsive and communicative. Everything discussed in the quote was what I paid, no hidden fees or extra costs. Thanks so much team Alex!
All three men were fantastic! They moved everything with care, no damages and a pleasure to deal with! Absolutely recommend Simply the best movers 100% ! Thank you guys! 💜 Shyla
Kenneth Fernandez
2022-03-30
Alex, Vadim, Alex, Viktor did a good job with the move!
Simply the Best Movers we're on time, very careful with all items, efficient and organized. We had some extremely fragile items that we were quite concerned about but the movers handled these items with great care and attention and everything arrived intact. Alex and Alex were true to the company name, they were simply the best! We would certainly use them again and we highly recommend their services.
Showed up on time, very courteous, efficient and cared for our walls and items. Highrock recommend.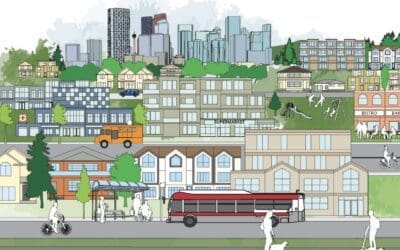 Calgary Municipal Development Plan is the city's expectation for growth over the next 60 years. The plan proposes a variety of housing choices and transportation developments to allow the city to continue to grow and prosper.
read more