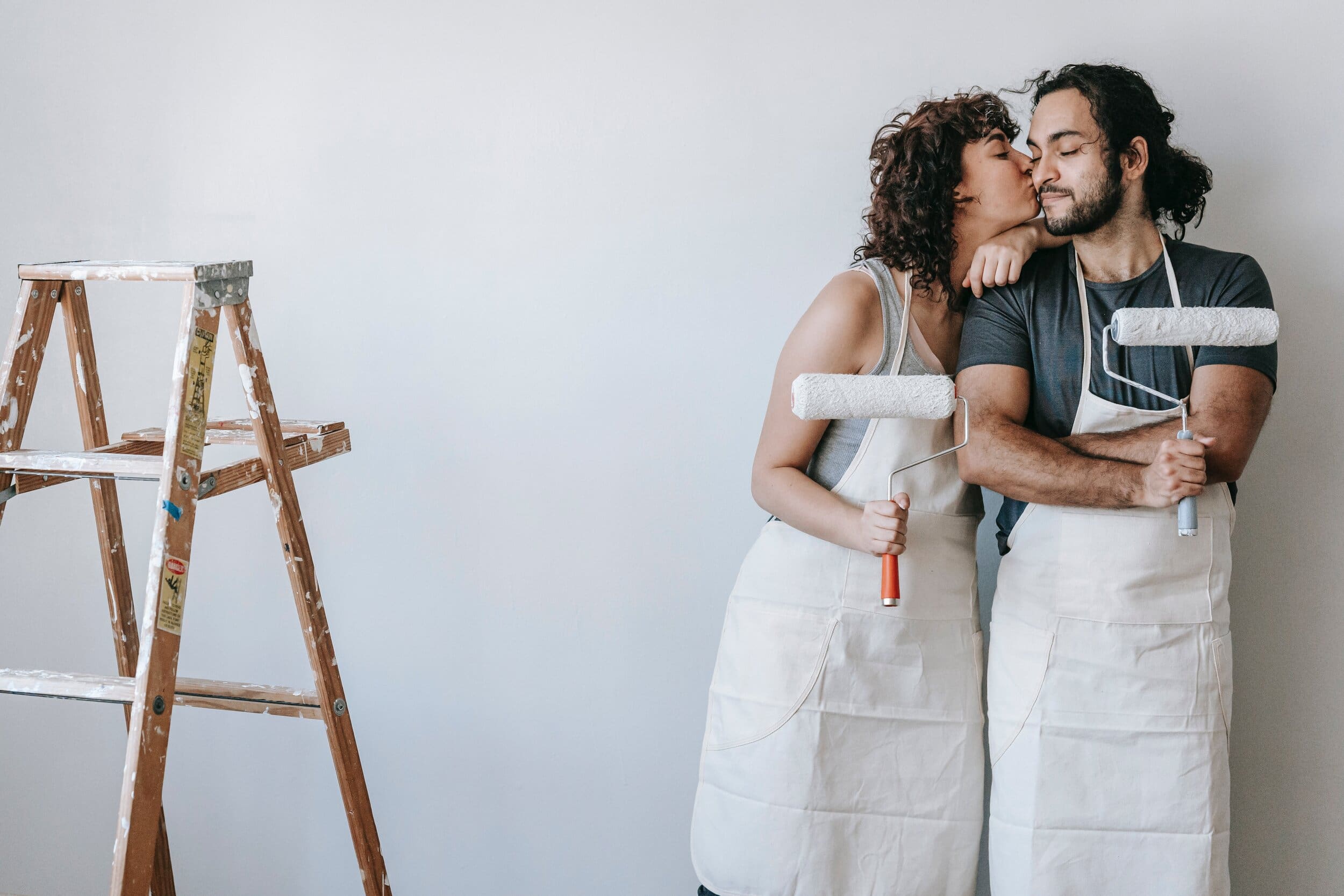 For over a year now, many people have been living, working and attempting to relax from within the confines of their homes. If that's proved a challenge for you as it has been for many, you may be ready for some home improvements to mark a positive change as the worst of the COVID-19 pandemic slowly comes to an end. As the economy and social scene come back to life, here are a few tips from
Real Life Home
to help your home décor do the same.
Clean Out the Closet
No one is judging you if your house didn't stay totally pristine through stay-at-home orders and long, stressful hours of work. Following these de-cluttering strategies from columnist Gretchen Rubin can streamline the tidying process and even ease feelings of tension and anxiety that can accumulate as quickly as dirty socks when you're cooped up.
Lose duplicates: You may have accumulated 30 small bottles of hand sanitizer over the past year or bought several more pairs of sweatpants than you can use. Once you identify what you don't need, it's just a matter of tossing it into a bag and giving it away. You should also look into how to properly dispose of items you no longer need.
Look for stockpiles: Identify those items you tend to collect, such as coffee mugs or baseball caps, and gather them in one place. Start with one item you've stockpiled, choose a couple to keep and give the others away to those who need them. Then, move on to the next stockpile and repeat.
Reorganize the keepers: Though your social life has changed a lot, you probably want to keep some of your going-out clothes and shoes. If you dig them out of that pile in the back of your closet and arrange them in a neat, easy-access layout, they'll be ready and waiting for you when parties finally happen again. You may even free up space for new purchases in anticipation of more in-person events.
Deep cleaning and organization can also lay the groundwork for even bigger home improvements, like getting rid of that old sofa you've never liked, rearranging the furniture in every room of the house, or totally remodelling.
Instead of Climbing the Walls, Redo Them
Spending every day staring at the same handful of rooms can, at best, alert you to every nick and scratch in the paint and wall hangings around you, and at worst, make you depressed. Whether you're working from home every day or getting outside on the regular, it's a good time to hit the decorative reset button.
One way to bring new life to your indoor space is with new wallpaper, which can be an easy, fulfilling project with impressively good-looking results. The choices in colour, design, texture and fabric are virtually endless, especially with options from Spoonflower, which offers more than a million designs from independent artists around the world. If you go with a peel-and-stick wallpaper option, you'll be able to reposition or remove it if you want to make another change, and installation is simple. To make sure you get the paper design you want and avoid dealing with stockouts, purchase custom wallpaper that's printed on demand, a choice that makes your design completely personalized.
You can also spruce things up by putting up new paintings, photographs, and wall hangings, or even by installing new cabinetry, which can make your kitchen or bathroom look completely and luxuriously new.
Your Home Value May Change
Keep in mind that if you make any major changes to your home, these could help increase its appraisal value. This will come in handy when (and if) you decide to sell. Just remember to keep accurate notes and save receipts to use during the appraisal process.
According to CTV News, 40 percent of Canadians were working from home full time in March 2020, and that doesn't account for part-time workers, parents and childcare workers with kids stuck at home or people who lost their jobs altogether. Now that so many people have spent a year inside, there's even more value in making sure "inside" is an enjoyable place to be.
With these tips, you'll be able to transform your home into a space that is both functional and beautiful. Whether it's new wallpaper or reorganizing the furniture in your living room, there are many ways to make small changes with big payoffs. And if this is a new home you are looking to spice up, Simply The Best Movers are here for you for all your moving needs.